Date/Time
Date(s) - 02/02/2018 - 23/03/2018
10:00 am - 12:00 pm
With Ken Voyce
What makes Twelfth Night a good play? Why is it so frequently performed? What does it say about love? Pretension? Illusion? Delusion? What does it say to us in the 21st Century? What are the particular qualities of poetry, language and drama that make up its appeal?
These are some of the many questions we will address in this course on Shakespeare.
We will approach the play by reading and discussing it scene by scene in order to appreciate what makes it tick – language, drama, character, relationships and historical and political background.
This is an introductory course, and no prior knowledge of Shakespeare will be assumed. The course will be pitched at around the level of A Level/first year degree level. It is important therefore that, whatever your experience, you bring to the course motivation, a certain curiosity about the subject, and a willingness to put in the work required to overcome basic difficulties. You will be encouraged to take an active part in the learning process by, for example, reading a part in the play, offering opinions and judgements and contributing to discussion. My role will be to stimulate and direct your reading and thinking in such a way as to enable you to develop your understanding and appreciation independently.
You will need to arrive at the first meeting of the class with a copy of the play and writing materials. Preferred editions of the play are:
The Arden Shakespeare: Twelfth Night, edited by J.M. Lothian and T.W. Craik
or
The New Penguin Shakespeare: Twelfth Night, ed. M.M. Mahood.
If time permits, I will include some of Shakespeare's Sonnets in the course. You will not need to buy a copy of this as I will work from photocopies.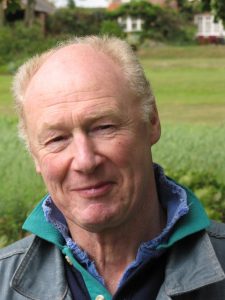 About the tutor
I have held posts in a number of colleges in London and East Anglia, including senior posts which involved course management responsibilities. In recent years I have taught at A Level and first degree level at Norwich City College, UEA, The University of Maryland and Norfolk Adult Education Service. I also spent several years as an A Level Examiner for AQA. Outside teaching and academic work I pursue a range of interests, where possible as an active participant rather than a spectator, my main areas of self-indulgence being sport (tennis, cycling, canoeing), music and drama.
Categories
Bookings
Bookings are closed for this event.